Hello, and welcome to CryptoSparta!
The goal of Crypto Sparta is to educate everyone and anyone on cryptocurrencies. We will be teaching how to purchase, transfer and swap cryptocurrencies across several Blockchains, as well as explain and inform Crypto Spartans on relevant topics like NFTs, yield farming, oracles, tokenomics and airdrops.
Less than 1% of the world's population deals/trades/buys Cryptocurrency! So the fact that you are here today, watching this video, wanting to learn more about Cryptos, puts you on the verge of being one of the first. So lets get to to it. …To start we're here to tell you about the 3 step CryptoSparta Method of purchasing cryptocurrencies on centralized exchanges, transferring  coins to private wallets and swapping coins on the ethereum network. There are many new Blockchain and cryptocurrency developments as the space is changing at 100 miles an hour.  We are looking to make the vast crypto space accessible for people who have no experience or knowledge of the space, with the hopes you will one day become a Crypto expert.
Before I begin, let me introduce myself. My name is Andrew Preus and I am a teacher that has learned about Crypto thanks to spending time with my cousin Daniel. I am currently invested and looking to share knowledge so if you are interested you can better understand how to go about getting involved in this exciting market. Now that you know why you're here and who I
am…
Let's move onto the Method.
The CryptoSparta method contains 3 easy steps that we are going to explain to you in detail in just a moment. In the mean time, the things you need to be a successful Cryptospartan are: a device with access to your preferred appstore, a Bank institution that you are ready and willing to link with your Crypto account, patience and a sense for adventure and learning.
Now to the 3 steps
Download Ce exchange, connect bank, purchase something (preferably ETH)
Open a private wallet like Metamask (Atomic wallet and others are available)
Swap on Uniswap, Metamask swap, other decentralized exchanges
FAQs:
Will this go to zero.
It could,risk what you can afford to lose.
How do I get my money out?
Send your money to a centralized exchange and sell for dollars, take out to bank
Is this legal?
As long as you properly register for taxes, things are legal. Be informed and if necessary we have services that can be referred for crypto specific tax purposes.
At Crypto Sparta we want to foster a spirit of curiosity. Whether it be investing or educating out of interest, the importance of being a part of a greater Crypto community cannot be understated!
There will be unique membership opportunities with the purchase of the Crypto Sparta NFT so stay connected with the community, share, like, subscribe, and stay posted!
As a CryptoSpartan myself, I can say with certainty that this Community has been the key to my understanding of Cryptos, as well as my gains that I have made thus far. Try networking and connecting as much as possible and remember to share the wealth of knowledge with your fellow Spartans.
As a disclaimer, I am not a financial advisor and this is not financial advice. Crypto Sparta is an educational platform that is not responsible for decisions made by members.
Subscribe For the Latest news & Updates
New podcasts, Coin Reviews and Updates from CryptoSparta.
Support Us
If you like to donate to us and help us grow,
you can use the following addresses to send us your donation.
Thank you very much.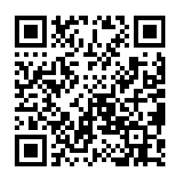 Use your wallet app to scan this code
or use this address below
0x10d67338CB73812b11c2451EE59f18cEd3240129
Twitter feed is not available at the moment.